For Sale - 1970 Datsun 510
Seller:

JimGlassCorvette

Location: Kingston, New York 12401
Chassis: PL510081128
Raced Since 1997 with ARMS
2.3L Peanut Head Inline-Four
5-Speed Manual Transmission
BRE-Style Livery & Flared Fenders
Bolt-In Roll Cage
Libre-Style Wheels
Atlantic Region Motor Sports Logbook
Includes extensive spares package
Additional pictures Here
Price $24,900
This 1970 Datsun 510 has been used as a race car with Atlantic Region Motor Sports since 1997, primarily competing in the GT2 class. It has also raced at the Lime Rock Fall Festival and in B/S with SVRA at Watkins Glen. This car is also HRG-3 eligible.
The car is finished in red, white, and blue BRE-style livery and equipped with a bolt-in roll cage, race seat, Simpson harnesses, Koni adjustable shocks, and more. Power is from a 2.3L inline-four linked to the rear wheels through a Quartermaster clutch, 280z 5-speed manual transmission, and 3.83:1 differential. This 510 was recently acquired by the selling dealer and has since received fluid changes for the engine, transmission, differential, brakes, and clutch. It is offered from Kingston, New York with an ARMS logbook and transferable Quebec registration.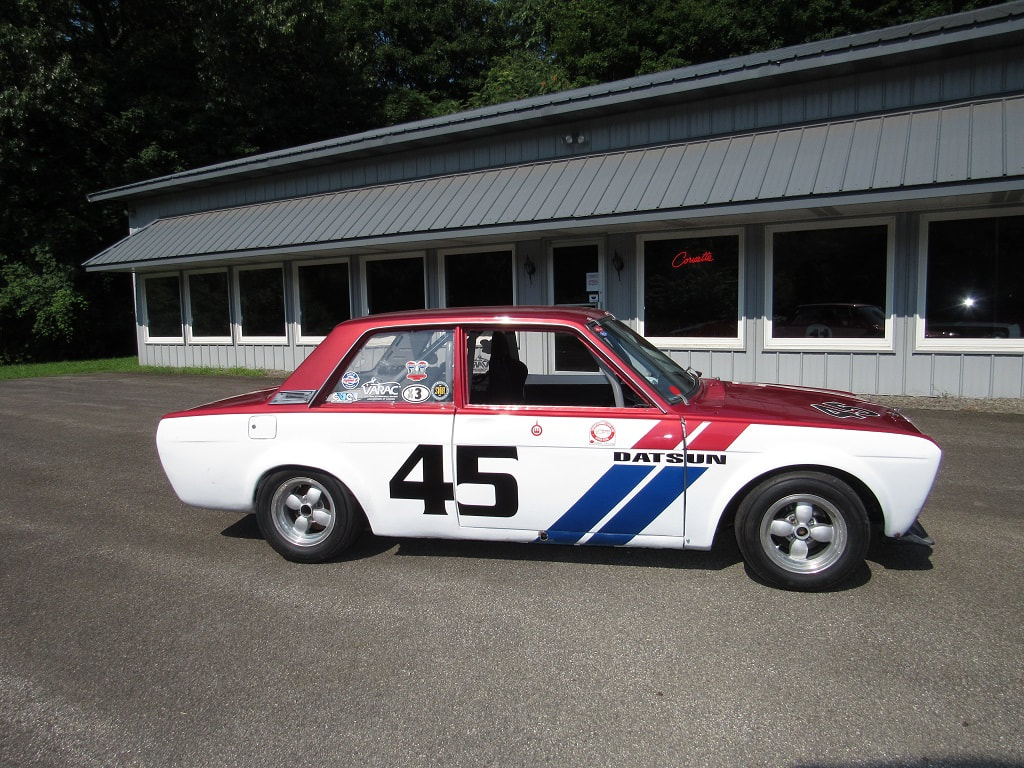 The body was modified with flared fenders and repainted in its current BRE-style livery by a previous owner. The car suffered damage on the passenger-side quarter panel according to the seller, who notes evidence of the resulting repairs upon close inspection.
The side and rear windows have been replaced with Plexiglas panels, the headlights have been removed, and a deep chin spoiler has been installed up front. Libre-style wheels are mounted with a set of semi-slick race tires.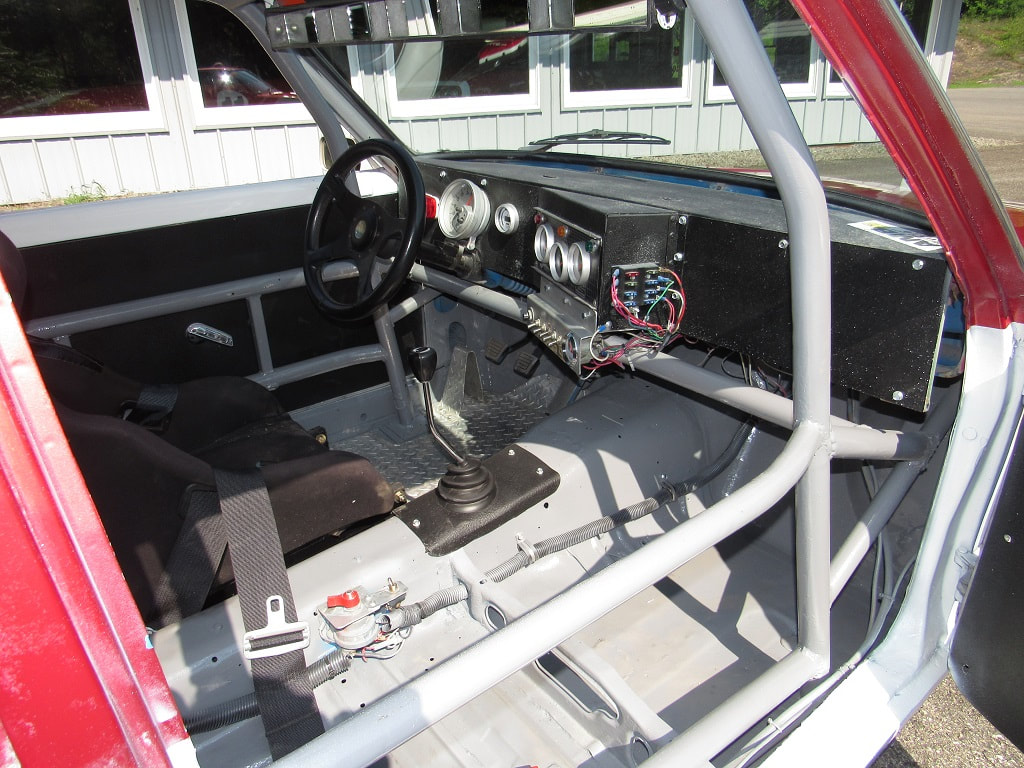 The interior has been stripped and fitted with a bolt-in roll cage, a Firebottle fire suppression system, and a single race seat with a Simpson harness as shown above. A fuel cell is present in the trunk and contains fresh foam according to the seller.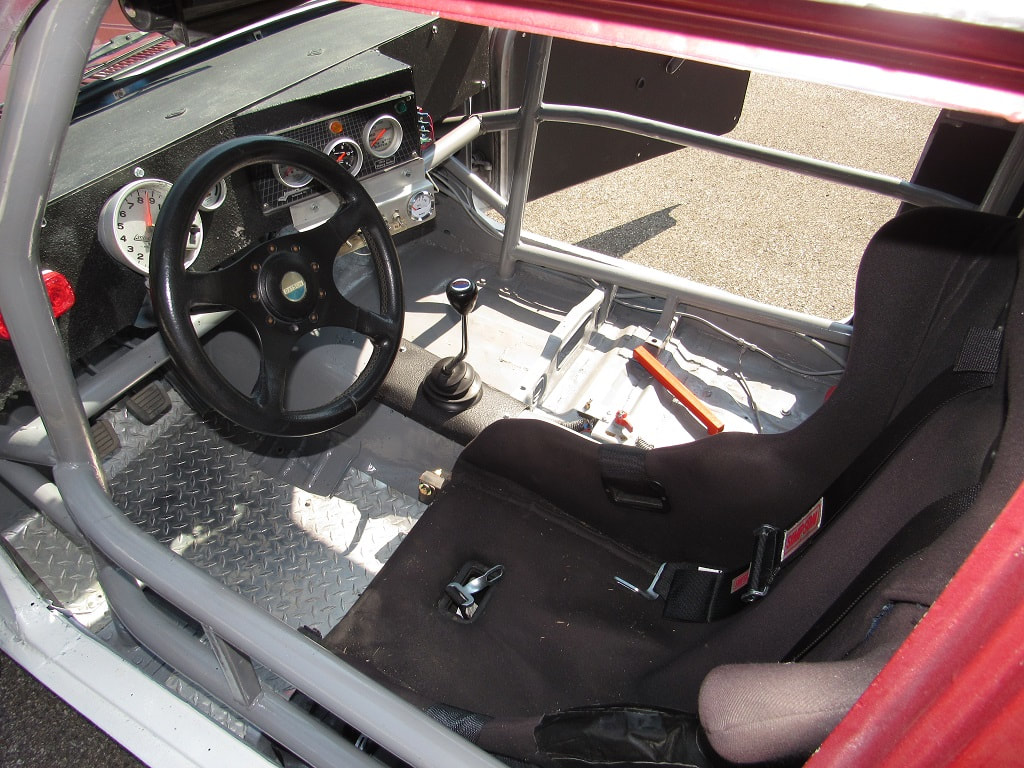 A custom dashboard features a Longacre Ultra-Lite gauge plate and a number of toggle switches. Instrumentation includes a centrally mounted tachometer, AEM air/fuel gauge and Sunpro voltmeter as well as AutoMeter oil pressure, fuel pressure, and water temperature gauges.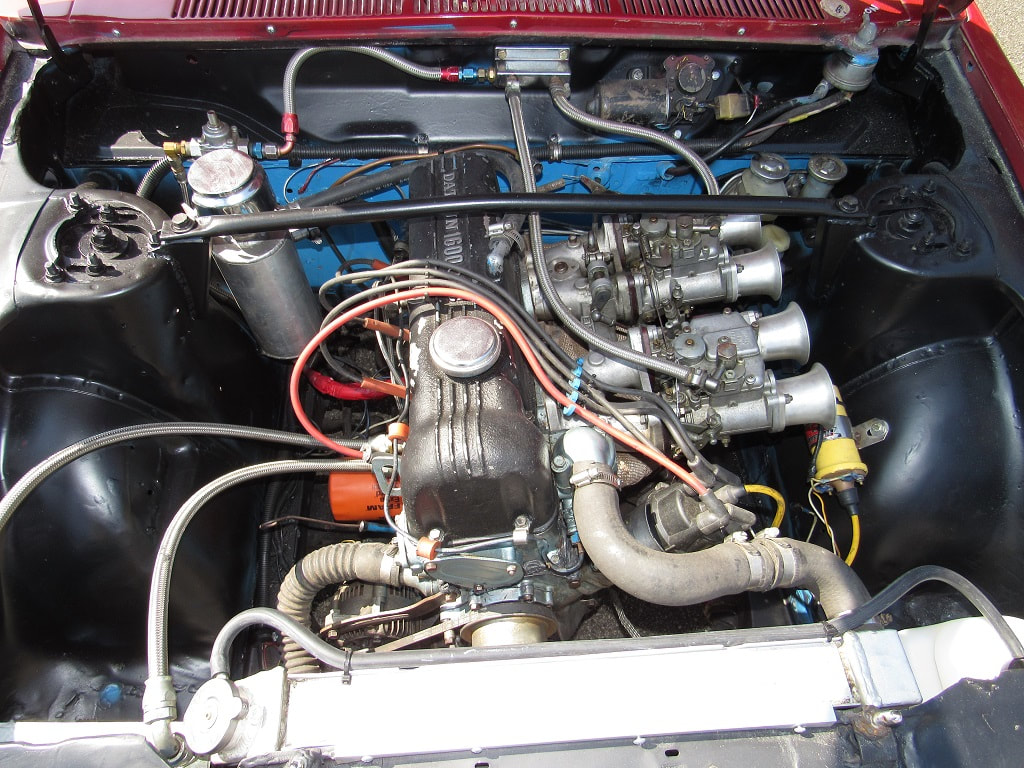 The peanut-head 2.3L inline-four was reportedly rebuilt under previous ownership and is comprised of a 2.0L block, 2.2L crankshaft, 87mm pistons, and a 240z water pump. It sends power to the rear wheels through a Quartermaster 2-disc clutch, close-ratio 280z 5-speed manual gearbox, and 3.83:1 differential. Fluid changes for the engine, transmission, differential, brakes, and clutch were completed by the selling dealer along with leakdown and compression tests, with the former reportedly showing ~7% leakdown and the latter ~175 psi across all cylinders.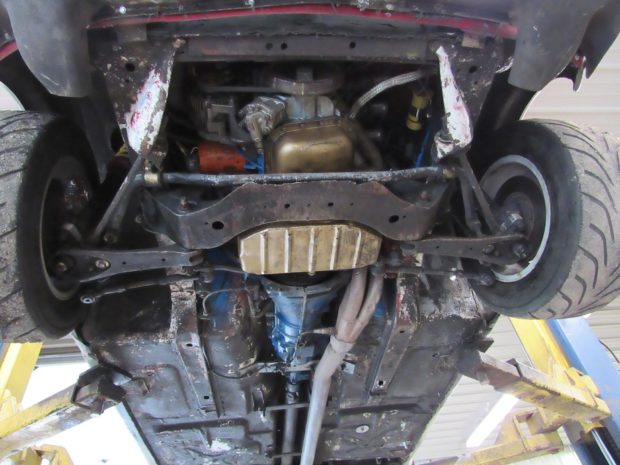 Suspension components include Koni adjustable shocks and a 1.25″ front sway bar as well as 280ZX front struts and brakes.
An ARMS logbook with 38 events dating to 1997 is included in the sale and shows that the car was last raced competitively in 2013.