1967 Corvette - 427

Driver / Owner Al DeBonis

Millbrook ,NY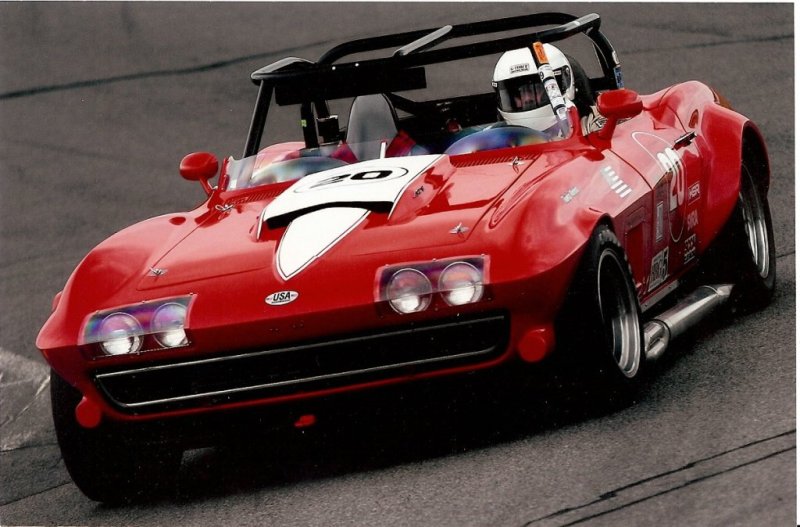 Car History

1967-1969 Street Car – Original Owner Unknown.
427 ci – 425 hp, F41 suspension.
Maroon with black interior.
1970 – 1977 Owner: Zack Spratlin Stone Mountain, Ga.
With 7-Eleven Sponsorship Competition History

1970-1972 SCCA Solo & Atlanta Corvette Club.
1972 Car was fully race prepped by Baird & Trivette Racing Buford, Ga
1972 - 1976 SCCA Regionals, Nationals and IMSA.
Tracks Raced
St. Louis, VIR, Savannah, West Palm Beach,
Road Atlanta, Charlotte, Stuttgart,
Sebring, & Indianapolis.
1977 – 1987 Owner: Freddie Michaels, Buckhead, Ga.

Competition History
SCCA Solo II and Corvette Club events.
1987 – 1988 Owner: Wesley Huffman, Powder Springs, Ga.
American Corvette, Inc.
Competition History
Not raced.
1988 – 1990 Owner: Gene Felton
Gene Felon Restorations. Gene restored the car
Competition History
Raced With SVRA
1991 – 2003 Owner: Ed Carter, Tucker, Ga.
Competition History
SVRA/HSR .
Tracks Raced

Road Atlanta, Savannah
Roebling Road, Mid Ohio and Watkins Glen.
2003 – present Owner: Al DeBonis Millbrook, NY
Competition History
SVRA and SCCA.
Tracks Raced
Lime Rock, New Hampshire, Watkins Glen,
Summit Point, VIR, Mt. Tremblant, Mosport ,
NJ Motorsport and Pocono.