Phil Gott
1965 Triumph TR4A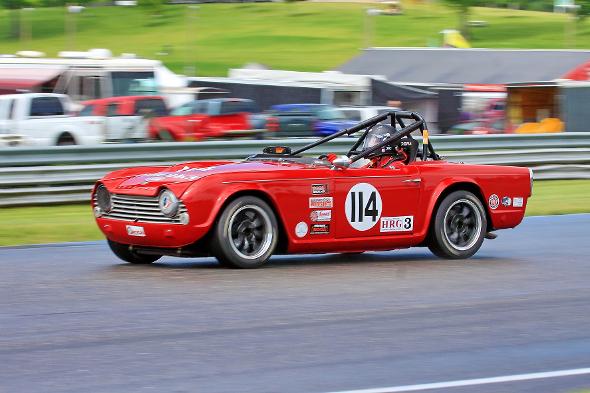 Bio:
A life long car nut still has his first car. Spent about 40 years advising the global auto industry on technology and market trends, but gets a real kick out of looking back in time at the beautiful and interesting cars of yesteryear.
Link to an article about Phil and family's racing history (SCCA NER Newsletter)
Involved in motorsports since 1968, and now running in HRG and related events:
Racing History:
Crew Member : Gateway drug into racing
1968-1976: Crew for A/R Racing, a team of two magnificent Alfa Romeos driven by Dave Ammen and Gary Rutherford
Solo/Autocross
1971 to 1974: Campaigned a 1962 TR3B in Autocross (solo) competition
1974 National Solo E Stock Champion and 1974 New England E Stock Champion, TR3B
1975: Built my current race car, a 1965 Triumph TR4A from a very well used and forlorn street car.
1976 to 1978: Campaigned the TR4A in New England, Northeastern Divisional and National Solo events
Road Racing :
1979: SCCA Driver's School at Summit Point and Bridgehampton
1979 to 1984: Road raced the TR4A in tracks throughout the Northeast. Blew the engine at Turn 2 at Bryar, Memorial Day weekend, 1984
Time off for Life happening
1998: Skip Barber Competition Driving Course at Lime Rock
1999 to 2007: Road raced an ITA Acura Integra
The bug bites again:
Team Gott, a family experience
2014 - 2016: Resurrected the TR4A and competed in Solo events with my daughter Carolyn and son, David
Article from NorthEastRacer Mag: The Resurrection of a Classic Triumph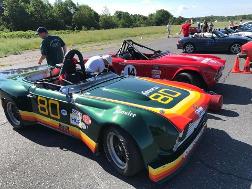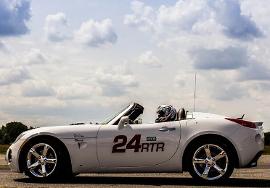 Vintage Road Racing
2016 to present: Returned to road racing with HRG in the TR4A.
Championships :
1974 National Solo E Stock Champion
1974 New England E Stock Champion, TR3B
2017, 2019 HRG Group 3 Champion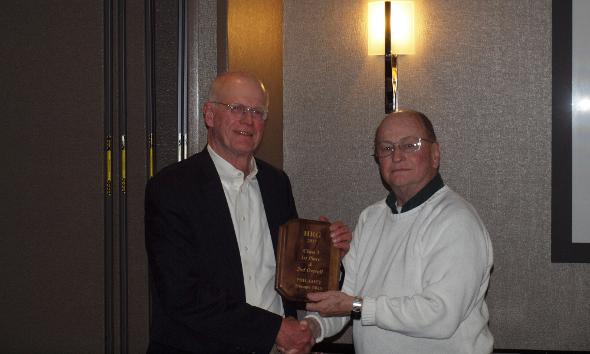 Tracks raced:
Lime Rock, Thompson, Summit Point, Bryar. New Hampshire Motor Speedway, Palmer, Pocono, Bridgehampton, Watkins Glen, New Jersey Motorsports Park, Sebring, Pitt Race
The car:
1965 Triumph TR4A (solid rear axle)
2138 cc 4-cylinder wet liner engine
"F" cam
Carrillo Rods
Roller Rockers
Accusump
5-speed transmission
4.1 final drive with "Southwick Conversion" rear hubs and Moser Axles
Uprated springs damped by Koni in the front and revalved Armstrong lever shocks in the rear
Trailing arms and Panhard Rod locate the leaf-sprung rear axle
Other Interesting Cars:
1939 Chevrolet Pick Up
1948 DeSoto
1985 Jaguar XJS
1940 Ford Pickup
2010 Dodge Challenger
R/T - 6-speed manual