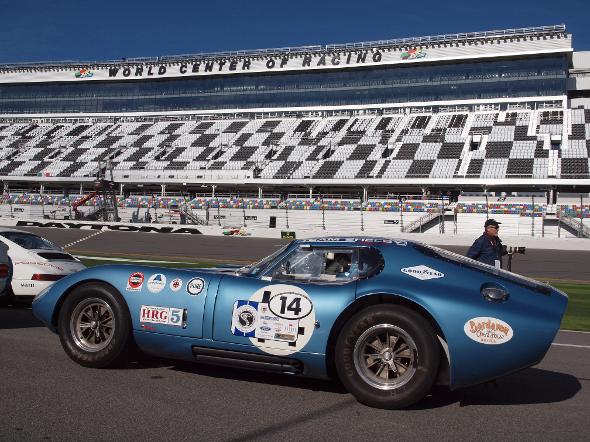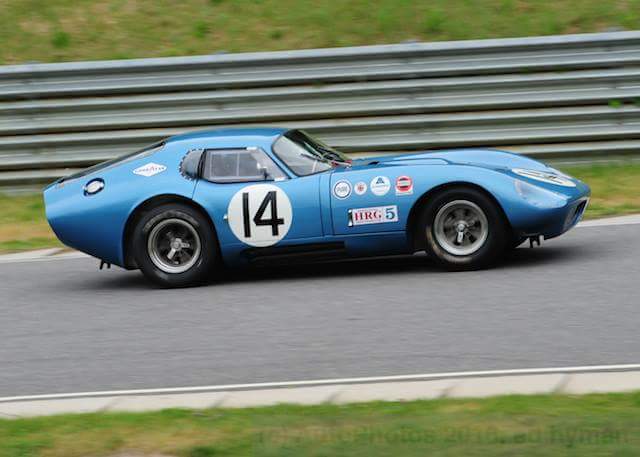 1964 Daytona Cobra Coupe
(Factory Authorized Continuation)
Owner / Driver - Don Wells
Build History:
CSX-7072 started life as a Shelby FIA roadster in 1987 available as a continuation Cobra from Shelby American. I bought it thru a Shelby Dealer in Pa, having him 're-body' the Cobra with Mr. Shelby's permission in 1998.
With my direction, Pete Brock, Dr. Simeone and all the Cobra books available, I have re-created what the original Daytona Cobra Coupe looked like when it first raced in Feb.13th 1964. Pete Brock found just one thing wrong with my Cobra and it's been fixed.
Modern additions
(Required to meet current Vintage racing specifications):
Shelby fuel cell
gel battery
radiator fan
FIA safety belts
full halo roll cage
Engine:
The 298 CID engine has many period correct parts. It's currently producing about 400 HP.
The Girling brakes, Koni shocks and suspension components are stock, period correct components.
Tracks Raced at:
Daytona -

(Participated in the 2016 & 2017 Heritage Exhibition at the 24 Hour Race)
Lime Rock
PoconoSummit Point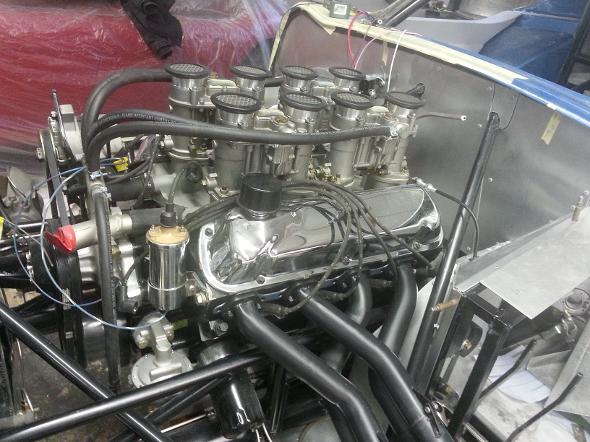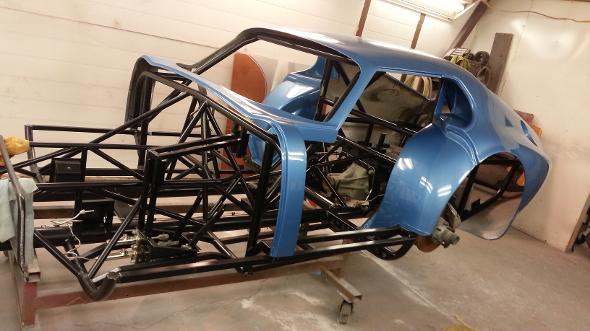 Daytona Speedway
2017 Rolex 24 Hour Heritage Exhibition